One of the greatest growth strategies of a church is to be seen online! The right church website design and strategic web development can reach the right people and put you on the grid in your area. Excellent church web design and development have tremendous benefits for your parish. 
Benefits of a Church Having a Website
1. Engage
A website has the power to engage people to join your mission and vision. Whether this is simply gaining new church members or team members, your website can reach them with the right plan in place. Give people a place to learn about your core values and easily fill out forms for membership and staff recruitment. 
2. Give
Creating an easy place for people to give to your ministry is vital. While many people tithe in person on a Sunday service, most will actually give during the week. A recent study revealed that 67% of church donations happen through Monday through Saturday. What does this mean for you as a church? Online donations are a must. 
3. Host announcements or homilies
People are turning to the internet more and more to learn about events and watch homilies online. One thing that Covid taught us is the importance of staying connected to our congregation online. For some of us, it was our only way of connection. Setting up a website with great video content including announcements & homilies keeps your community connected and informed no matter where they are.
What Is Website Design?
Think of website design as the first impression of your church. It gives people a glimpse into what your church is like and showcases who you are. Website design includes your colors, fonts, and images used to represent your church. A good web design is aesthetically pleasing with a focus on simplicity and clarity of messaging.
What Is Website Development?
Website development refers to the process of building your site. Great website interaction is not only about a pleasing design to the eye, but a user-friendly experience. You want to create a smooth and simple experience for your viewers and keep them engaged. A website developer runs with design and builds a fully functioning website. Web development can range from coding, creating apps, WordPress development, updating/maintaining content, and much more.
Websites
Website visitors make a decision within seconds regarding how they feel about your church. Beautiful design, fast page load times, well-organized content, and a consistent feel across your site are just a few of the ways we create a positive first impression for people visiting your site.
Church Website Design
Reaching the people in your community with information about your church ministry is our specialty. We've developed several layouts with calls-to-action specific to the goals of your church. Our coders and graphic designers start with a mobile-first approach utilizing our custom and template website design process.
Expert Website Design Team
When developing something as important as a new website, you want to work with a team that shares your values and mission. We take the time to listen to your goals and learn about the people you want to reach.
After that, we develop mood boards and a sitemap to give you a feel for your different website components. Then, we'll present you with pre-layout website designs to fit your needs or begin the custom website design process.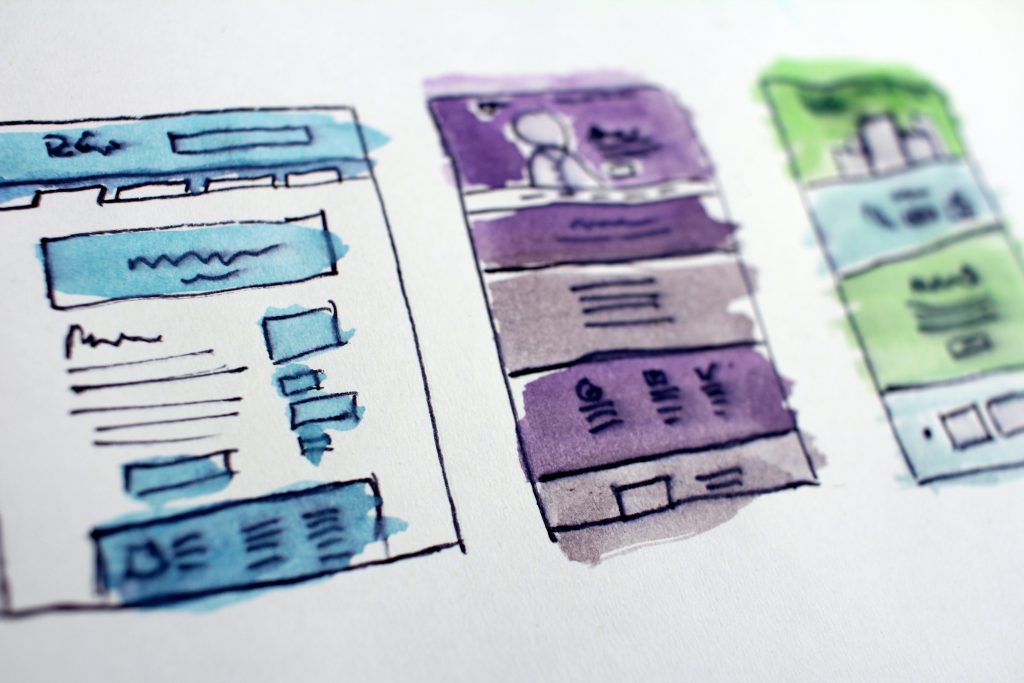 Pre-Layout Website Designs
We've developed pre-layout website designs that meet the goals, values, and needs of churches and pro-life organizations. These website designs are cost-effective, mobile responsive, and can be customized to add pages, your branding, impactful imagery, and more.
Custom Website Design
Custom websites are built from the ground up to encapsulate your brand, mission, values, and goals. The design elements and page layouts developed by our team are unique to your organization. A custom website is often best for meeting specific functionality requirements or a vision you have for your website.
Contact Us
Contact us to see what we can do for you.