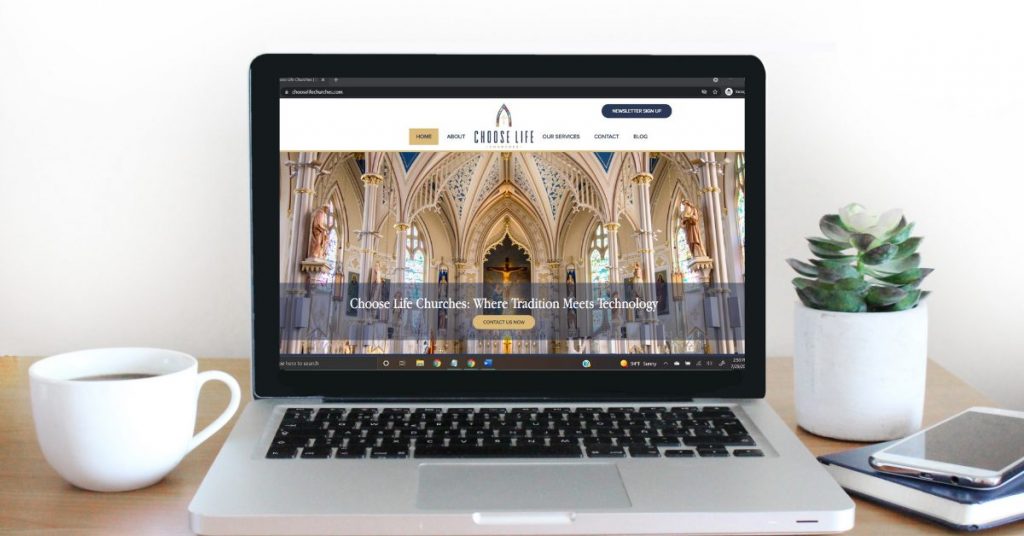 Did you know 75% of people base a company's credibility on the company website? This perceived credibility also applies to nonprofit organizations and churches. If the online user finds a church's website difficult to navigate, dated, and irrelevant to their needs and questions, this negative perception is automatically projected onto the church itself.
If you haven't considered it already, it may be time to redesign your church's website.
Your website design can elevate and improve the way people perceive and interact with your brand. It can also increase online activity and engagement as well as increase engagement at your physical location and in-person activities. Redesigning your church website helps you stand out and stay relevant to current design trends and better usability.
Why Your Church's Website Design Matters
Design is your time to have fun with colors, fonts, and images to represent your brand and church. A good web design is aesthetically pleasing with a focus on simplicity and tells a clear message of who you are.
While the functionality of your site is still important, the design of your website can make a good or bad first impression. Don't miss the opportunity to make a great impression on those possibly looking for a church. Design can improve…
Your brand perception
Connection with your audience
Website accessibility/easy usability
Brand trust
How Often Should You Redesign Your Church Website?
Think of your website as a staple wardrobe piece. After a couple of years, your clothes start to become dull and outdated, due to the ever-evolving styles of fashion. Website design is very similar!
Some churches go way too long before redesigning their site, while others do it a couple of times a year (which we don't recommend). The ideal time to update the design of your site is every 2-3 years. Maybe you're wondering why you still need to redesign. Here are some signs that you may need to step up your website design today:
Your site is not mobile-friendly
You have a low conversion rate (Visitors leaving without taking action)
Low traffic in general
Whatever challenges you're facing with your church website, our team at Choose Life Churches are here to help you succeed and reach your target audience online.
Work With An Expert Website Design Team
When coming up with a redesign for something as vital as your website, it's important to work with a team that shares your values and mission. We are here to listen to your needs and goals, getting a better idea of who you want to reach online. Our process involves mood boards and a sitemap to give you a better idea of all the components of your website.
Talk to our team of experts at Choose Life Churches today to learn more!