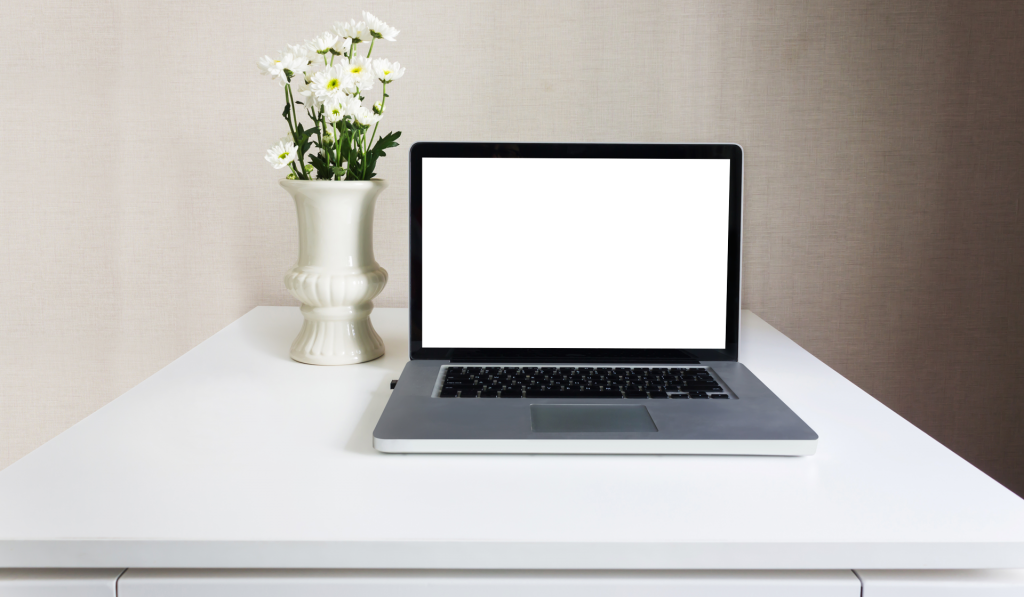 For many priests, pastors, or deacons, navigating the Bible and interpreting Scripture comes easily after many years of studying. However, when it comes to using the Internet and building websites, many leaders in today's Church find a web of tangled phrases, links, and buttons that they don't know how to use. In the 21st century, having a basic understanding of website structure and how to get your church website to show in Google Search Results is necessary to fill up your church. In this blog, we'll cover everything you need to know to get your church's website listed on Google!
Before getting started, make sure your website is up to date with the latest designs, trends, and has a clear online structure.
Register with Google
In order to show up in Google Search Results, having a registered domain with Google is a great first step. You'll need to go to Google My Business and fill out the necessary information to list your church on their search results. By registering, your church will have the ability to collect reviews from Google users, show up on Google Maps as parishioners search for churches nearby, and list important information such as your phone number, website, and service times when people come across your church's online listing. 
In addition, registering on Google will bring a deeper level of credibility for your church. When users see your church appear on the right-hand side of their search results, they will know that your church has been vetted by Google as authentic. 
Choose Relevant Keywords
Once you've registered with Google, it's time to get started on your SEO Strategy. SEO, search engine optimization, allows website builders to write detailed and precise information into their website in order to communicate with Google to appear for the correct search results.
It's extremely important that you spend ample time on your Keyword Research. By inserting the correct keywords into your website's text, you'll be able to specify to Google that you have specific search queries that you want to appear for. For example, if you wanted to appear frequently for "Parishes in Kansas City" you would use the phrase "Parish in Kansas City" frequently throughout your website.
Even if a potential parishioner doesn't search "Saint Mary's Cathedral Kansas City." They will search for "Catholic Churches in Kansas City" or "Catholic Parishes near me." If you use the right keywords, your website will shoot to the top of the results.
When someone hits "Search," Google takes their keywords and scans billions of sites to find what seems most relevant. You want Google to think that's you.
Write down five to ten ways you might search for your church if you were new to your area. These will be general terms that describe your parish. Choose words that supplement your target keyword phrase, and use them when writing your content. For example, if your target keyword phrase is "Catholic Church," supplemental keywords would be "parish" "Catholics," "catholic school," "city," or whatever words are organic to the life and mission of your parish.
Start Driving Traffic to Your Church Website
Now that you've put in the work to aid Google in understanding what your website is about, we have to ensure that Google thinks your church's website is legitimate. To do this, you'll need to show them that people want to interact and visit your website. The easiest way to do this is to simply get people to go to your site!
To get people to start visiting your website, start by creating content that people are looking for. For example, many parishioners will go to the internet to learn about Mass times at the local parishes in the area they are visiting, so having pages dedicated to Mass times will help bring people onto your page.
Share Videos Online
Upload your parish's liturgies, homilies, and weekly events on your website so men and women can watch and spend time being impacted and updated through your church's website.
Create A Blog
Make sure your church website has a keyword-filled blog! You can use this to post virtually any kind of content. From excerpts from liturgies or summaries of the bishop's latest address to your diocese, any form of educational content can be a great blog.
By creating a consistent blog schedule that incorporates your Keyword Strategy, your website will continue to remind Google that you are serving as the parish in your local area. This will continue to push your ranking towards number one on the Search Results Page.
Get Parishioners' To Review of Your Parish
This is a highly critical step to your parish website SEO strategy. People looking for a great church to visit when they are in town or families looking for a parish community to join will always check the reviews section to see what other parishioners have said. By getting your parishioners to give your church a review, they will encourage others to join.
Even more importantly, however, reviews tell Google that people love to attend your liturgies. Thus, Google will continue to push your page higher and higher on the Search Results Page. It's a win-win!
Work With Professionals
When crafting a strategy to get your church's website to the top of the Google Search results, it's important to have a well-defined strategy and detailed systems to ensure your success. We suggest that every parish has a team of designers, SEO experts, and Christ-followers with a passion for marketing on their side to help.
At Choose Life Churches, we offer a variety of services to make this possible for catholic parishes throughout the United States. From practical SEO strategies to Paid Ads to maximize your parish's online reach, we can help your church's page not only show up in Google Search results, but at the top of the page.